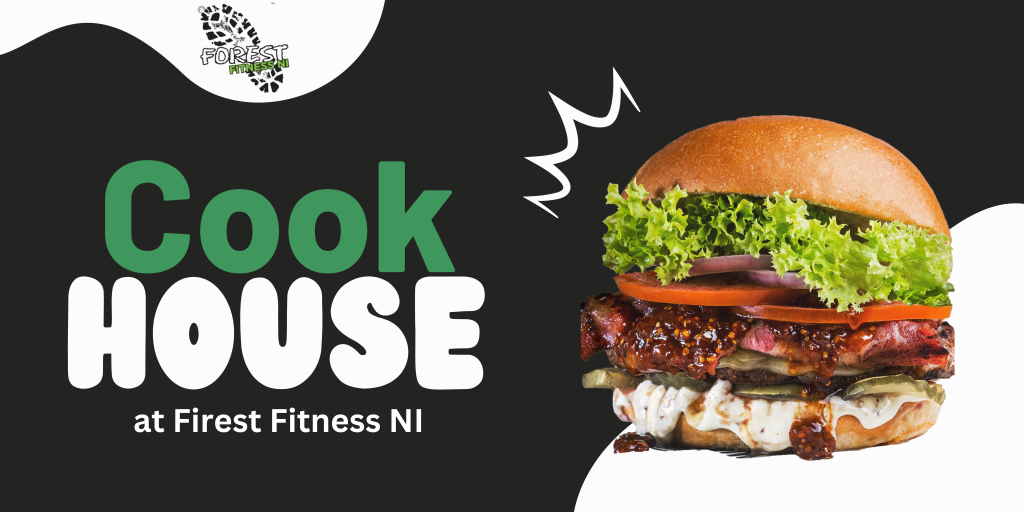 Fueling Your Adventure: The Cook House at Forest Fitness NI Activity Centre
At Forest Fitness NI Activity Centre, we believe that a day spent outdoors, enjoying our activities, is an experience that should be both invigorating and satisfying. To complement your active endeavours, we've introduced The Cook House, a delightful food van that caters to your cravings and keeps you fueled for your adventures. From steaming cups of coffee to savoury burgers and cheesy chips, The Cook House offers an array of delicious options to satisfy your taste buds.
The Perfect Brew
A great day in the forest begins with a great cup of coffee, and at The Cook House, we take our brews seriously. Whether you're in need of a caffeine kick to start your day or a soothing cup of tea, we've got you covered. Our hot beverages provide the perfect warmth and comfort as you prepare to explore the wild beauty that surrounds you.
Tasty Treats for Every Palate
Adventure can work up quite an appetite, and The Cook House doesn't disappoint when it comes to serving up delicious and satisfying meals. Our menu offers a variety of options to cater to different tastes.
Burgers: Sink your teeth into a juicy, mouthwatering burger that's grilled to perfection. Our burgers are made with fresh, high-quality ingredients, ensuring a delectable experience.
Wraps: For a lighter but equally flavorful choice, our wraps are packed with a delicious blend of ingredients, including fresh veggies, succulent proteins, and flavorful sauces.
Hot Dogs: Sometimes, nothing hits the spot like a classic hot dog. At The Cook House, we serve up hot dogs with all your favourite toppings, ensuring a nostalgic treat for everyone.
Cheesy Chips: Crispy, golden, and smothered in melted cheese – our cheesy chips are a guilty pleasure that you won't be able to resist.
Chips: If you prefer a more classic snack, our crispy chips are perfect for munching on while you explore the forest.
Indulge and Recharge
After a long day of fun in our various activities at Forest Fitness NI, The Cook House provides you with a comfortable space to relax and refuel. Share stories of your adventures with friends, enjoy a warm meal, and soak in the forest's tranquil ambience.
At Forest Fitness NI Activity Centre, we understand that a fulfilling day in the great outdoors encompasses both physical activities and culinary delights. The Cook House offers a variety of options to cater to every craving, ensuring you stay energized and satisfied throughout your forest adventure.
Whether you're seeking a quick pick-me-up or a hearty meal, The Cook House at Forest Fitness NI Activity Centre has you covered. We invite you to visit us during your next forest excursion and experience the perfect combination of adventure and delectable cuisine. The forest is calling, and so is the flavour-filled journey that awaits you at The Cook House!